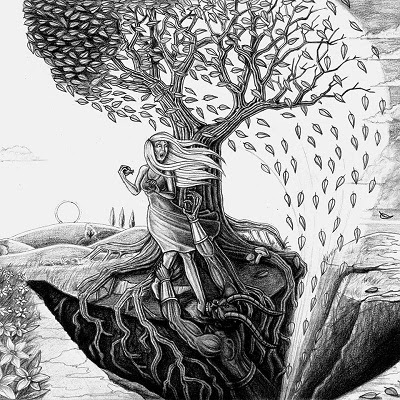 Dead Like Me - "À terre, amas de rêves" BLACK VINYL 12"
Genre :
Post Hardcore, HardCore, Stoner, Noise, Rock
Released Date :
13 / Oct / 2017
Seulement des corps entassés
À vomir des doutes et des plaintes
Les cerbères d'un temple oublié
Refléter le vide et son contraire
Nos corps s'épuisent et se déchirent
À terre, amas de rêves
Limited edition of 364 doom black vinyl copies.
Heavy 380g cover and 275g vintage style discosleeve, both printed on the reverse side of the board.
PRIX : 15€ Port compris (UE)
Recorded & Mixed by Alain Brunet @ Celestine studio (Pau, FR)
Mastering : Nick Zampiello @ New Alliance East Mastering (Cambridge)
« Lurching riffs bludgeon the listeners ears on this French math-influenced hardcore LP. The band switches back and forth between Converge or early Dillinger Escape Plan inflected stabbing odd-time chords and thunderous grooving Ken Mode-ish bass led slow motion mosh moments with consumate precision. In places the odd times and dynamic riffing is reminicent of early Relapse hardcore bands like Burnt By The Sun, but less blasting and more growling.
The album art (created by the drummer) references the ancient Greek myth of Persephone. While this is not a full on prog rock concept album about a singular piece of mythology, there are elements of the sound here that certainly draw from a preogressive sensibility.
Several tracks feature lengthly atmospheric sections, atmospheric in the traditional sense rather than the more modern 'noise' sense, with layers of intelligently built guitar sound and washes of cymbals building a feeling of melancholy. These inevitably break down into the next track, crashing against the ears with a sound like a dying machine struggling across an arid landscape of the future. The guitars are hugely heavy without resorting to ear scraping levels of distortion, they both jangle and thunder in the same breath, the bass sits high in the mix, with a touch of a growling, RAT-like edge to it, the drums tie it all together with a clean and punchy sound, no clanging snare or robotic kicks, the sound is very natural and satisfying, vocals range from a deep growl to a desperate, hoarse throated cry, fitting perfectly with the atmosphere of the instrumentals.
This is an exciting and forward thinking album, bringing old school hardcore influences forward into the present while sacrificing none of their raw intensity.  »
WOOAAARGH Records.